The cracked or chipped windshield will not repair itself. Someday, you will have to fix it. If you're reading this, you probably know that already.
Don't Delay Repairs
While you're thinking it is not so important and could wait, the cracks could spread increasing the cost of repairs greatly, so it is better to fix the issue as soon as possible. And, of course, there is also a matter of safety. The chipped windshield decreases the driver's and front passenger's safety.
Another good reason to repair the chips and cracks is that the procedure is pretty fast and affordable.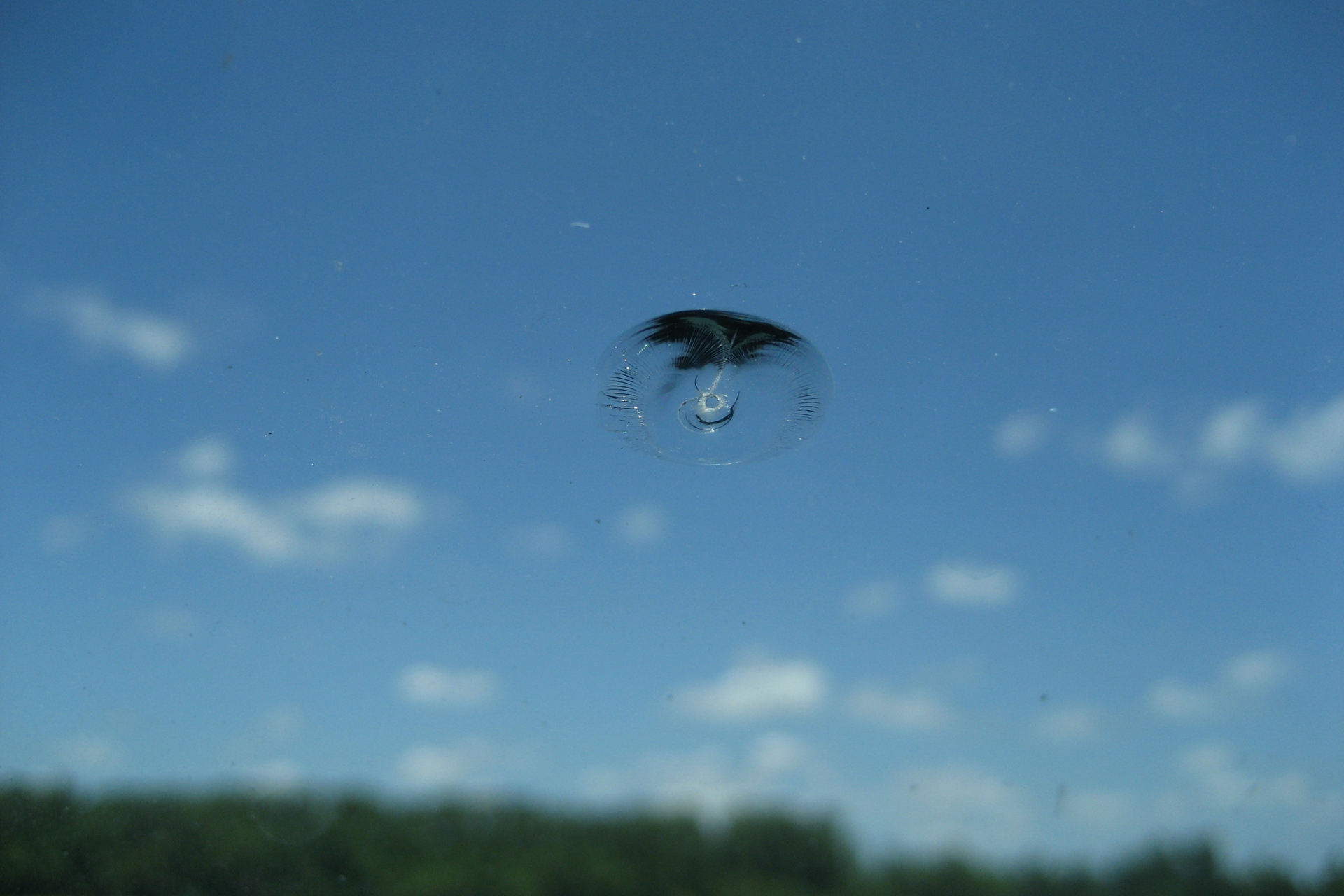 How Much Does It Cost?
The repair cost can vary greatly depending on the company you choose because every company uses different materials, adhesives, warranty plans and so on. The nickel-sized windshield chip can cost you everything from $70 to $250. But it also can cost you nothing if your insurance covers it. However, if your insurance deductible is more than $250, you can always pay for the repair by yourself, thus reducing the expenses.
Auto Glass Safety Council
If you're ready to make the repair, it is also advisable to ask the company you deal with weather it is a registered member of The Auto Glass Safety Council (AGSC) in order to be sure that repairs will be of high quality.
Photo in the header: Cracked Windshield © Joshua Ganderson/CC BY 2.0
Photo in the text: Cracked Windshield © Pattie/CC BY-SA 2.0