There are situations when you can't drive your vehicle across the country yourself and need to transport it instead. Shipping a car isn't as fast and cheap as shipping packages – the process may take up to one month (or several months if the destination point is in the different country).
Here are few tips what to expect and how to make a good choice among transportation companies.
Prepare Yourself for a Month of Waiting
Generally, cars are shipped in two weeks. However, shipping companies have four weeks from the moment when they pick up your vehicle to the moment when they have to present it at the destination point. Be patient and be ready to wait. If you need your vehicle as soon as possible, you'll have to pay two or three times more than on average.
Choose the Type of Carrier
The transportation companies use covered and uncovered carriers. The former are cheaper (up to 60 percent) but your vehicle will be exposed to weather, debris, or any other adverse effects.
Choose the Pick-Up Date (or Wait for an Open Slot)
The transportation companies can pick up your vehicle at the exact date – for an extra fee, of course. If you don't want to pay them, you will have to wait for an open slot in a truck that is heading to your neighborhood.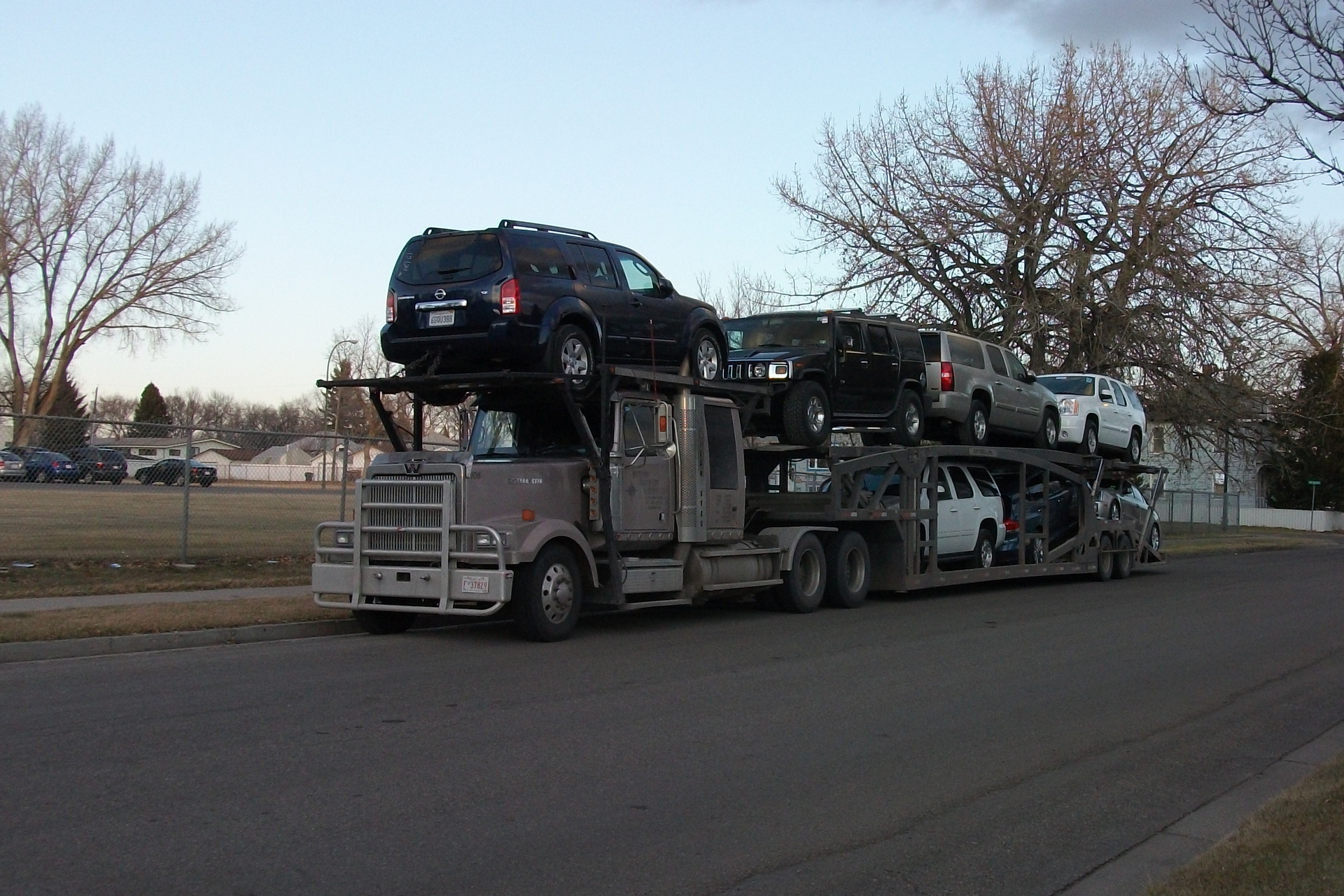 Choose the Type of Service
There are several types of services provided by transportation companies: door-to-door, terminal-to-terminal, door-to-terminal, and terminal-to-door. The first one is the most convenient (the car will be picked up from your location and will be delivered to your second location), while the second one is cheaper (you will have to deliver the car to the company's terminal and pick it up later from the company's second terminal). Two others are derivatives.
Keep in Mind Other Price Variables
The shipping between big cities is cheaper than the shipping between smaller ones. Also, an overall cost of the shipping may depend on the size of the vehicle.
Check the Coverage
Don't forget to check the transportation company's liability insurance coverage. It has to be around $50,000-$100,000 in coverage.
Inspect the Vehicle for Damage
The last but not least: inspect your vehicle after everything's done.
Photo in the header: Trailer of Cars © Nick Ares/CC BY-SA 2.0
Photo in the text: White Star Car Hauler © dave_7/CC BY 2.0